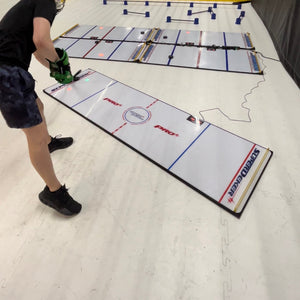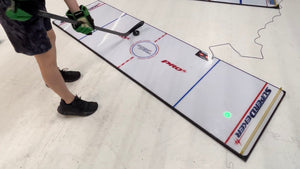 Make your Skills Training Fun!
New
SuperDekerPRO 3 Panel
3 Panels | 10 Games | Battery Operated | 3 Digit Score | Connects to SuperDeker App
Buy Now
★★★★★

I got the SuperDeker for my son to practice with and he loves it. So far we have been using it every day. The games work well and the items is good quality.

Chris
★★★★★

Power Charger plugged right in and works great! My son is happy and has been challenging himself to new high scores!

Jason
★★★★★

My 8 years old loves the SuperDeker!!! He keeps fighting against his own score. This was the greatest buy. Thank you 🙏

Aimee
★★★★★

John
I was amazed how quickly my two sons began to handle the puck with more control within the first few times they used the SuperDeker. Would recommend it to anyone with young hockey players looking to learn the finer points of stickhandling!
Maor Glickman
Very easy /fast customer service. Can't wait to give it to my Grands for Christmas! I think their Dad will even love it!

Deni
"SuperDeker is the best off-ice training system we've seen.  We use it at all of our schools to build stick handling skills, because players can't be on the ice all day.  They are very popular, players are constantly lined up to use them and compete against each other."

Ty Gretzky

Founder, Gretzky Hockey School
Limited time
DekerBar Now on Sale
Train fast hockey hands on and off the ice! Also works with your SuperDeker!
Shop Dekerbar
Let customers speak for us
New Accessory
Puck-Up Ramp
Stop losing your puck off the SuperDeker! Get the SuperDeker Puck-Up Ramp today!